BUT, Let Loose in Gili
Everyone knows of the beauty of Bali, but did you know the party scene is unrivaled in the Southeastern Pacific? With its island scenery, pristine waters, hidden inland gems, and cheap pricing, it makes the perfect holiday for any backpacker or traveler seeking an exciting vacation.
But what if I told you there was an island just 65 miles from Bali where you could get even more wild? The Gilis are three unpoliced party islands between Bali and Lombok where you can get a cheap room and drink, dance, and rage to your heart's content without the restrictions of local laws. Gili Trawangan, Gili Meno and Gili Air are located between Lombok and Bali.
Indonesia is a fantastic country, but it is very conservative. The restrictive customs aren't experienced as much in Bali as in other parts of the country, but you will still quickly notice the restrictions whether it's from a policeman stopping you on your motor scooter or the extreme consequences for getting caught with substances (even things as innocent as marijuana).
Partygoers can take a flight from the Bali airport to Gili Trawangan or, like most tourists, reserve a one-day tour on a boat starting at $50 per person. Catch a bumpy boat ride to the Gili's and feel the tension from these laws and policies melt away instantly. The wispy white sands on the beaches are decorated with palm trees, hammocks, and beach chairs that are almost all available for public use. The water is almost completely translucent where it meets the beach and you'll be able to see thousands of coral pieces forming a kind of white, rocky and tropical snowbank washing up on the shore whether swimming near the shore or while snorkeling.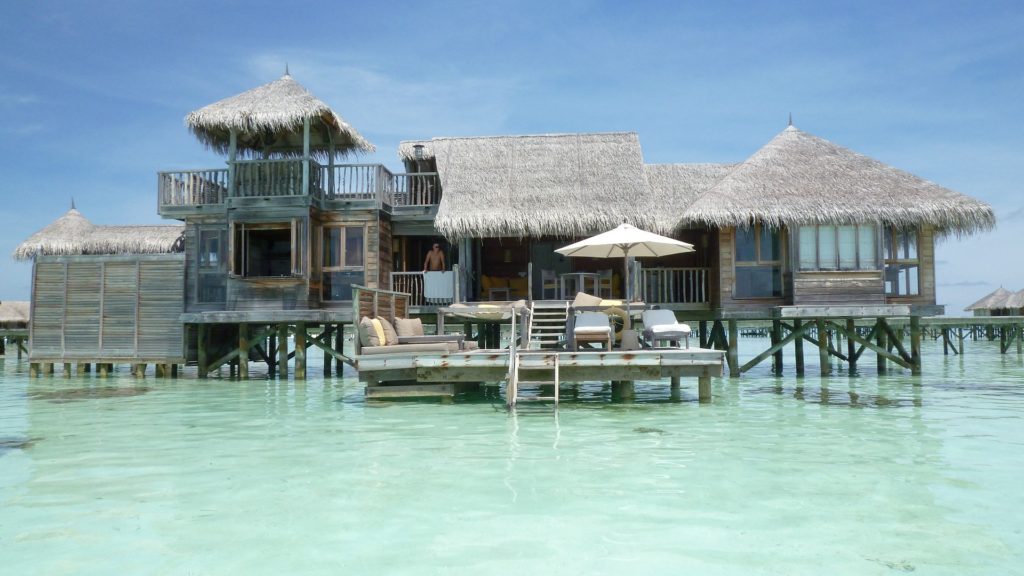 Behind the main beach you'll find a very welcoming boardwalk/beachfront strip full of bars and resort-style hotels that are always full of tourists looking to have a similarly good time to everyone else. The island has heavy western influences so you can walk into a bar and find games like beer pong readily available for intoxicated tourists to partake in after a day on the beach. As you walk the boardwalk, you'll be approached by several locals looking to sell you marijuana or other drugs. Though, the island is more relaxed than Bali, remember you are still in a foreign country, so be careful with your decisions and surroundings.
The beach resorts claim some of the most beautiful locations on the island. Stroll the coast (it takes less than an hour to walk from one side of the island to another) you'll find multiple resorts with private bungalows and reserved sections of the sea front. However, there are also public sections of the beach available for everyone and the hotels do not keep a close watch on their furniture, if you want to sit for a spell you will not need a reservation.
If you're looking for more affordable accommodation, just walk ten minutes inland and you'll find multiple hotels that offer rooms for as little at $12/ a night. However, when we arrived at our first hotel and saw that cockroaches would be joining us during our stay, we quickly upgraded our accommodation for just $2 more per night.
Overall, if you're looking for an exciting detour on your Indonesia trip or are simply looking for the very definition of a party Island then Gili is a good stop for you. Enjoy the ocean, the fun, and the atmosphere. Selamat Siang!