To protect children's fragile skin, don't let them out in the sun without sun protection.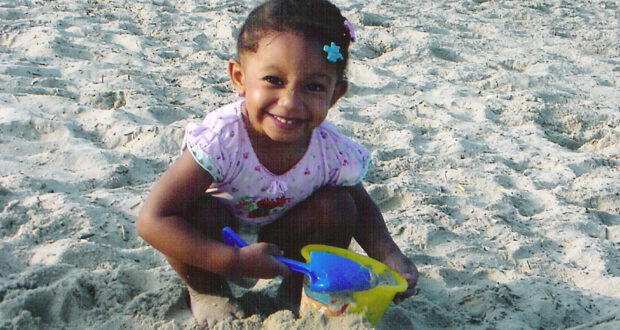 If you are wondering if your African American skin needs sunscreen, the answer is a resounding yes. Darker skin needs some protection, too. Unprotected sun exposure can lead to skin cancer.
To protect yourself and your children, use plenty of SPF 15 (or higher) sunscreen and lip balm, continually reapply after perspiring or swimming.
Be especially mindful of babies and toddlers who won't be able to articulate when they are hot. Always, always, always, protect their heads with a hat and even sunglasses.
Avoid your risk by taking these precautions:
Put on sun block at least 30 minutes before going outside.
Avoid the sun when it is the strongest (usually between 10 a.m. and 2 p.m.)
Wear a hat to protect your face
Wear sunglasses with UV protection
Sooth the pain of sunburn and restore your skin's moisture with aloe or skin lotion.
Avoid black swimsuits – yeah, we know they're slendering. But light colors reflect the sun.
When it's hot stay under an umbrella.
Keep your sun block out of direct sunlight to keep it from spoiling
Check the expiration date to make sure that your sun screen hasn't expired. (If there is no expiration date, toss it after a year.)
Don't avoid products with zinc oxide for fear of looking ashy. They offer the most protection.