Sunning and Funning in Fort Lauderdale
By Joseph P. Blake
There is something very, very cool about steering a boat up to your house and stepping off the deck and onto your front lawn.
In Ft. Lauderdale, there are also boats as big as, or bigger, than most homes, that sit like floating mansions alongside the city canals that run like streets. Behemoths with various antenna, radar and micro-wave equipment protrude from its top like appendages.
Meanwhile, a few blocks in any direction reveal a more subtle and humble side of the area that is replete with museums, parks, family friendly beaches, and a laidback atmosphere conducive to any good vacation with world-class hotels and a host of restaurant ranging from the fancy to the "tee shirt and sandals" variety.
The mood is inspired by magnificent sunsets and equally magnificent sunrises.
From the balcony of the Westin Diplomat Resort & Spa, for example, you are afforded an ocean view that comes with a complimentary breeze and the refreshing smell of salt water.
The well-appointed rooms are inviting and comfortable and the divider between the sunken bathtub and bedroom can be opened to allow you to watch the sunset while soaking in the tub.
Such a soaking was needed after a morning of kayaking among mangrove trees and sea marshes where the elusively famous Florida Manatee makes its home.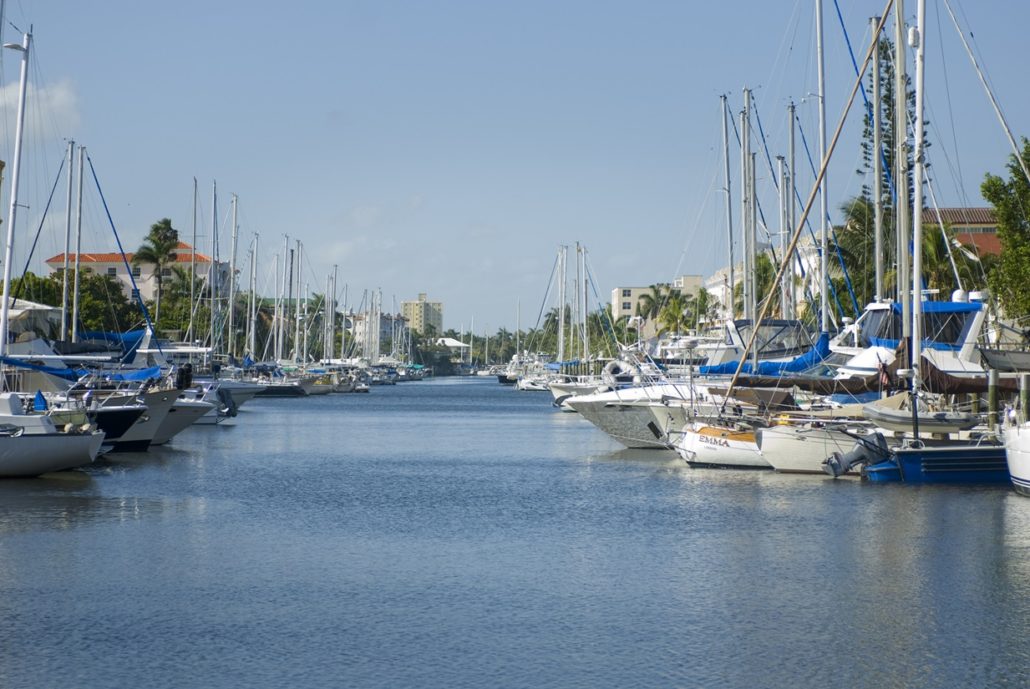 Situated in the John U. Lloyd State Park, the kayaking proved to be an adventure that tested your upper muscles as much as the scenery tested your visual senses. One minute you are kayaking among huge ships on the Intracoastal Waterway, the next you are in the midst of secluded mangrove trees trying to avoid sandbars that force you to literally get out of your kayak and carry it to water deep enough to allow you to continue your journey.
The kayaking trip became somewhat of a metaphor for how you sometimes have to take yourself out of the mainstream to find the hidden gems of culture and history such as the African American Research Library & Cultural Center on Sistrunk Blvd.
At every turn there is something to make you slow down and absorb the moment. Whether it's a ride on a water taxi, or simply strolling along the boardwalk on Hollywood Beach, the entire area is alive with sights and tastes guaranteed to make any trip a memorable one.
Of course, there are things to do and places to see that stand out on any trip, but what headed the list of my favorites was Billy's Stone Crab Restaurant that served up the freshest, tastiest crabs I've ever eaten. Make sure to get a seat on the outside.
Living, I think, doesn't get much better.
If you go:
Westin Diplomat Resort & Spa
3555 South Ocean Drive
Hollywood, Florida 33019
www.diplomatresort.com
Full moon Kayak Co.
www.fullmoonkayak.com
John U. Lloyd State Park
www.floridastateparks.org/lloydBeach/default.cfm
ArtsPark at Young Circle
www.hollywood.org/artspark
Lola's on Harrison (Contemporary American cuisine)
2032 Harrison St.
Hollywood, Florida 33020
www.lolasonharrison.com
Billy's Stone Crab Restaurant (A Pathfinder's Favorite)
400 N. Ocean Dr.
Hollywood, Florida 33019
www.crabs.com
Sugar Reef Tropical Grill
600 North Surf Road, Hollywood, Florida 33019
www.sugarreefgrill.com